| | |
| --- | --- |
| CKCC | |
Country Kids Childcare Center®
of Orting Washington
A licensed school age center serving ages 5 through 12.
Open year-round, Monday - Friday, 5:30A.M. - 6:30P.M.
Offering virtual learning teacher assist.

Registration fee waived with early enrollment.
Call Traci for more details at 360 893 3488
MISSION STATEMENT
Country Kids Childcare Center of Orting will provide a warm, nurturing, learning environment, filled with play, adventure and investigation.

We at CKCC of Orting support multi-cultural appreciation, welcoming all children regardless of race, color, religion or nationality.

The staff at CKCC of ORTING will encourage and support the children when interacting with them during the program activities.
PHILOSOPHY
Ensure that our childcare programs for school age children are based on current knowledge of the child development.

Serve as an advocate for children, their families, and their teachers.

Maintain a high standard of professional conduct.

Be open to new ideas and be willing to learn from the suggestions of others.
CONVENIENTLY LOCATED
CKCC is located 1 mile southwest of Orting Primary School

Transportation is available to and from all Orting schools
STAFF
CKCC Director & Staff are established and trained childcare/daycare providers serving the community of Orting since 1985

Our childcare/daycare tuitions are reasonable and the total care we provide is excellent.

Our goal is to make each family feel welcome and to meet each child's individual needs.
COME JOIN US!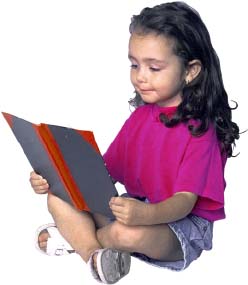 ADDITIONAL INFORMATION
A School Age childcare/daycare Center serving Ages 5 through 12


Open year-round, Monday through Friday, 5:30A.M. - 6:30P.M.


CKCC of Orting will provide teacher and child directed areas, both indoors and outdoors, including:



Reading area: A quiet secluded cubby area to retreat to for reading or just have a quiet time alone.


Lounge: Social area, talk to friends.


Active play space: That will allow for dramatic and active play. Provides many blocks and building activities, including music movement activities.


Cafe tables: Provides a large surface with seating for many to participate in games, arts and crafts, homework and socializing.


Playground: Outdoor space will be used to provide opportunity for many outdoor play experiences. When weather permits CKCC of Orting will have many outside activities, structured and free choice will be available.


Computer area: [no internet] homework & games
PLEASE CONTACT THE DIRECTOR FOR AN APPOINTMENT OR MORE INFORMATION
Traci - director
517 Calistoga St W
PO Box 865
Orting WA 98360

phone 360 893 3488
fax: 360 893 7615
This website created and designed by
Curtis Lee Hall

All contents are copyright © 2006-2018
CKCC Country Kids Childcare CENTER®
All rights reserved
CKCC, providing daycare and child-care in Orting since 1985
www.CKCCOrting.com
HOME | PRESCHOOL PHOTOS | DAYCARE PHOTOS | MAP
6190687094